Accufast systems feature our powerful Jet.Engine ink jet control and layout creation software that allows you complete control of all aspects of your addressing job.
With the ability to open a variety of database formats, a WYSIWYG (what you see is what you get) layout designer, and a run screen showing the records in real time as you run, Jet.Engine software makes it easy to be an addressing specialist!
Printing Options
CKx Add-On Ink Jet System
Give new life to your old transport!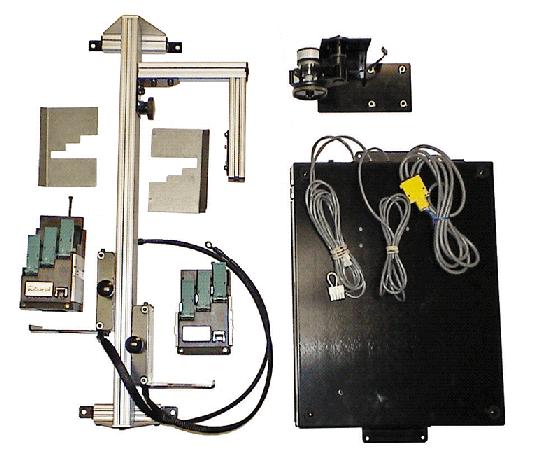 Our CKx system is a complete ink jet addressing and imaging package that can be installed on virtually any transport that is moving paper. With all the components necessary to to begin addressing, the CKx can be added to old transport bases, newspaper inserter, and even bindery lines.
Choose from 1.5", 3" or even 4.5" of vertical print coverage to make your transport a state-of-the-art ink jet system!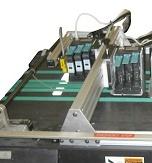 If you can move it, we can address it!
NEW Publication Printer
Think ink jet is too expensive for your newspaper or publication? Think again!
The Publication Printer by Accufast brings hi-tech ink jetting to the smaller publisher. With our CKx ink jet system installed on an affordable vacuum transport base, the Publication Printer gives you the tools to finally move away from costly and inneficient labeling!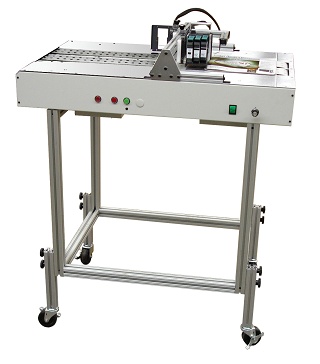 Until the Publication Printer, the smaller newspaper was mostly ignored by ink jet manufacturers. Machines capable of addressing newspapers or other thick publications were either too large or too expensive for most smaller publishers.
Use the Publication Printer as a stand alone system by hand feeding or using one of our high quality feeders, or run in-line with your inserter or bindery equipment. All you need is a PC, publications and a database. We'll get it addressed quicker and easier at a price you can't beat! It can also be ordered to run left to right, or right to left!